Carbide Knives & Carbide Wear Parts
If you are currently using carbide knives and would like to increase productivity and reduce cost, look no further than Cowles Tool as your new supplier.  We offer many options to customers currently using carbide in their applications. Whether you prefer solid carbide cutting tools or would like to explore the cost saving option of carbide inlay knives, Cowles Tool can handle any of your individual requests.
At Cowles Tool we use the finest carbide available and offer the highest-precision tolerances in the industry. We are confident that once you see the
Cowles Tool Difference
, you'll be our customer for years to come.
---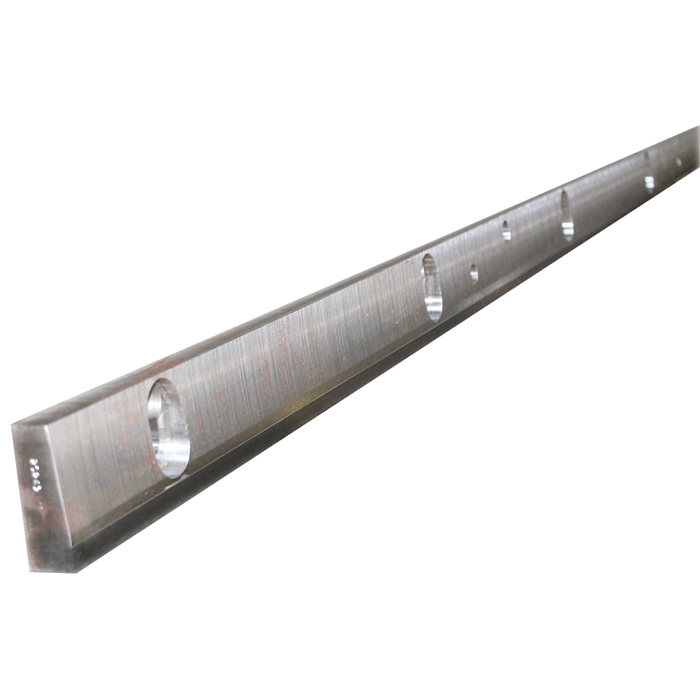 Carbide Inlay Shear Blades
At Cowles Tool we produce all of our carbide shear blades using the highest-quality carbide materials, fabricating to lengths up to and including 208 inches.  All Cowles Tool carbide inlay products are brazed with silver solder by our experienced staff and thoroughly examined by our ISO 9001 certified inspectors, ensuring dimensional accuracy.  Our carbide inlay blades allow our customers to realize the full benefit of carbide, at a fraction of the cost of solid carbide blades.
Carbide Features:
Cowles Tool manufactures our carbide shear blades from start to finish in our facility in Ohio, making them a true Made in America shear blade
We offer the longest carbide inlay knives in the industry today with knives as long as 208"
Cowles Tool has an unmatched ability to manufacture and maintain close tolerances, flatness, and parallelism for all of our carbide inlay blades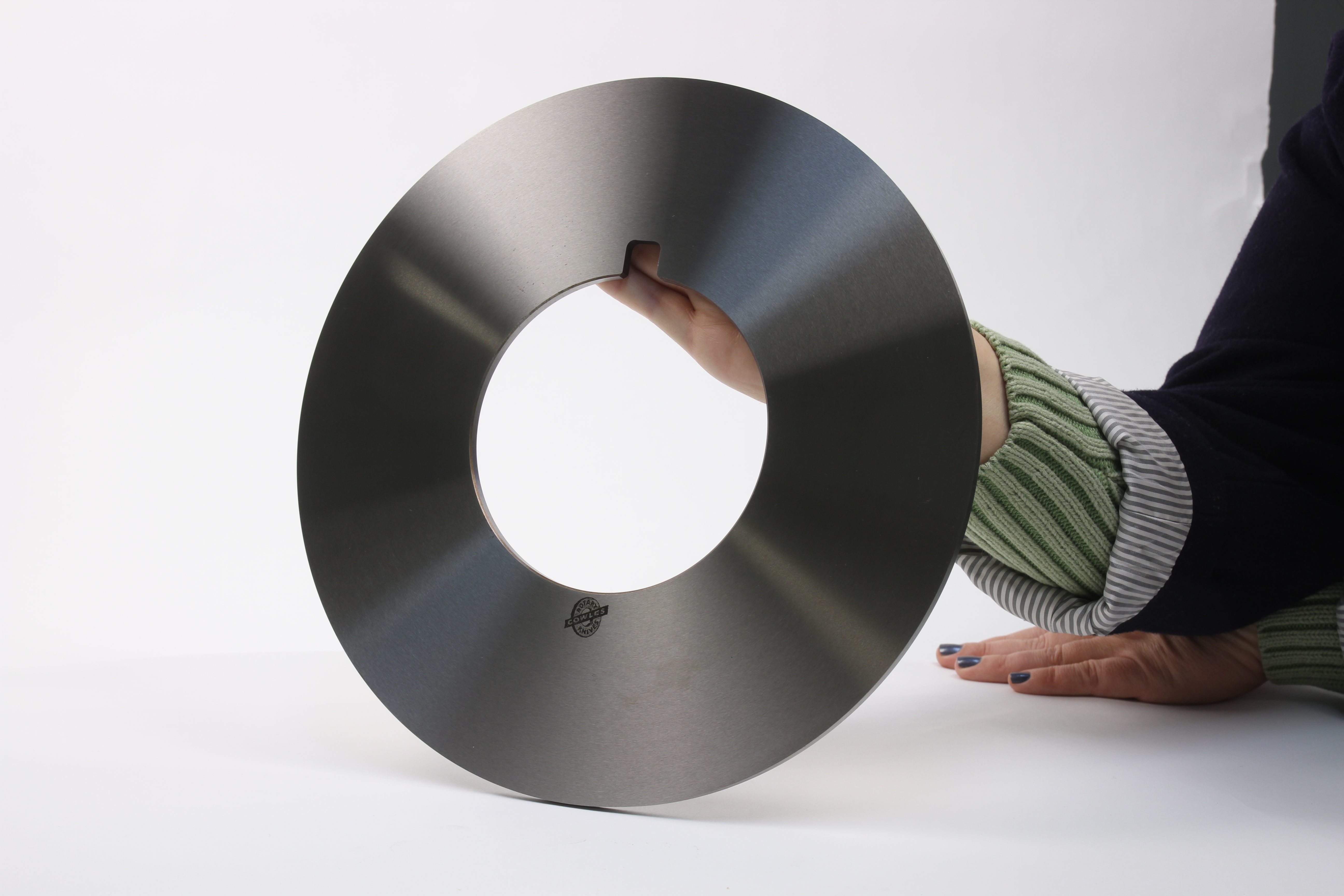 Carbide Rotary Knives
If you are experiencing problems with wear resistance, look no farther than Cowles Tool solid carbide slitter knives.  These knives are manufactured to provide customers with more wear resistance than any other material currently available, reducing the frequency of sharpening that other tool steel knives require. By reducing the rate of regrinding, the knives will last significantly longer than their tool steel counterparts.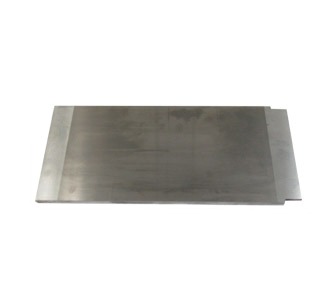 Wear Liners
Our tungsten carbide inlaid wear liners used in the refractory industry or other applications require a longer-lasting wear surface. Cowles Tool carbide liners not only increase the durability of your liners, but they also boost productivity due to less maintenance and decreased machine downtime. Our capabilities include the repair and regrinding of your liners when they become damaged or become too rough to use.
Tungsten Carbide inlay can withstand the harsh demands required in the manufacturing of super abrasive bricks
By using a higher grade of tungsten carbide than our competitors, our liners wear better while reducing machine downtime and increasing productivity
Our liners have considerably fewer pieces of carbide per liner, which reduces the chances of any pieces becoming unsecured while in use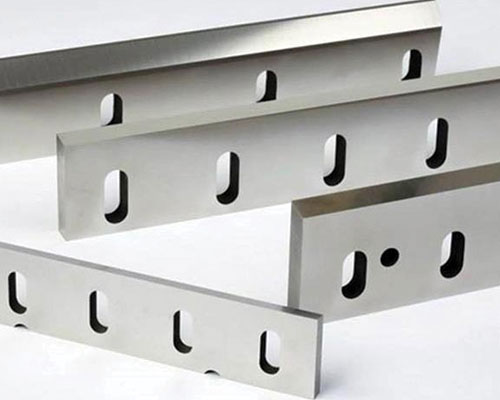 Centerless Grinding Blades
At Cowles Tool we understand that no two blades are the same, especially in regards to Infeed and Thrufeed centerless grinding blades. Most of these blades require various lengths of carbide and precision milling to manufacture. We meet the challenges of the most complex blades. With Cowles Tool's years of producing centerless grinding blades we are able to provide our customers with the finest blades available in the industry. We can manufacture OEM blades and custom produce blades to meet your specialized tooling requirements.
Manufactured in the USA
Step tolerances of 0.000010"
Surface finish of 1-2 rms available
Brazed with high-quality tungsten carbide and silver solder
Temperature-controlled inspection room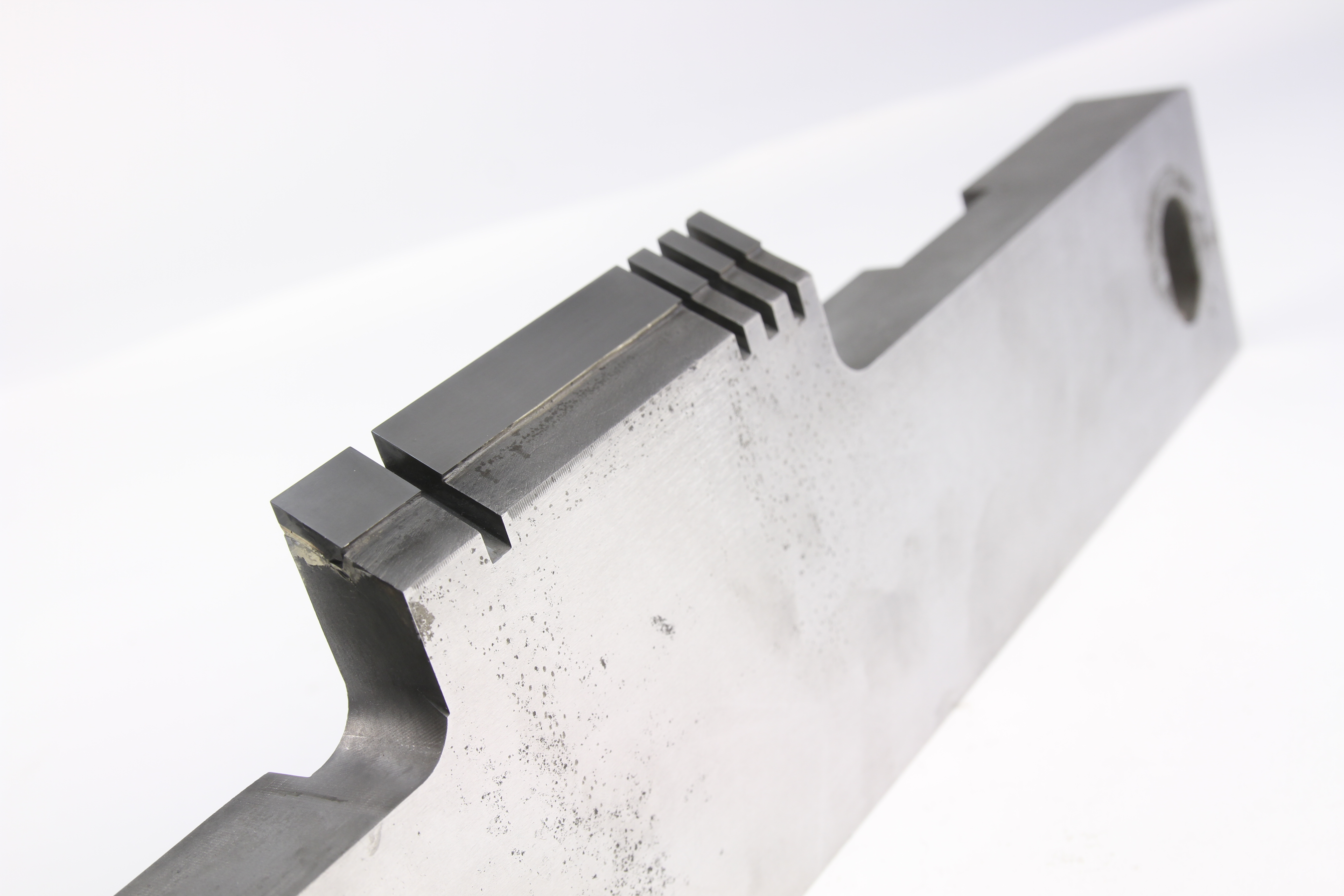 Work Rest Blades
For more than 50 years, Cowles Tool has been a leading manufacturer of work rest blades for centerless grinders. We have built a reputation as a quality manufacturer and reconditioner of blades used in the centerless grinding industry. All of our blades start with quality tool steel bodies and have carbide silver solder brazed on to them to guarantee unmatched strength and durability. After our blades are manufactured they are inspected in our atmospherically controlled inspection room to ensure they meet the close tolerances demanded by our centerless grinding customers.
Manufactured in the USA
Capabilities to manufacture OEM custom blades
Tolerances to +/- 0.000025
One-piece carbide construction
Special inspection equipment is used to verify dimensional accuracy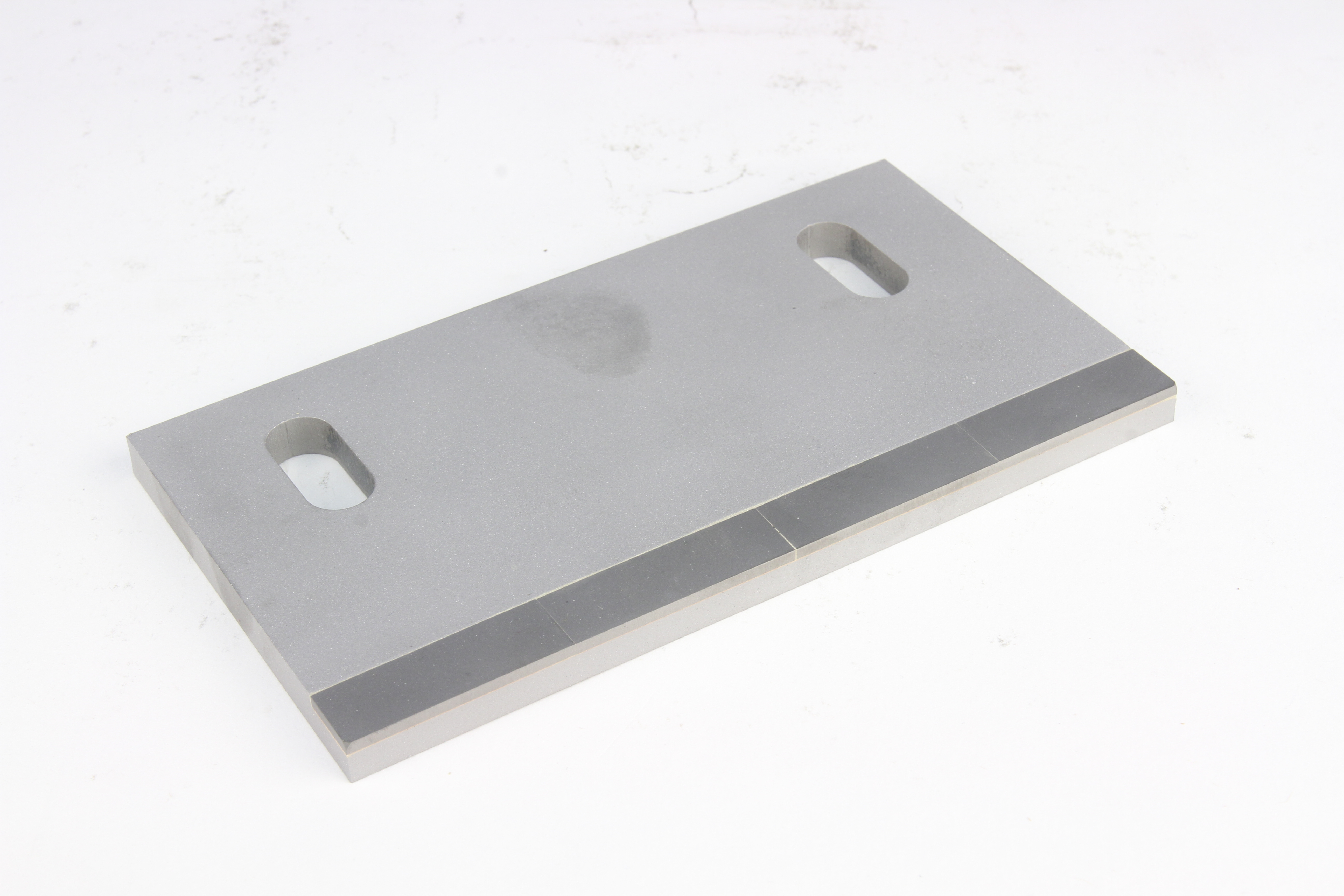 Belt Scrapers
Our tungsten carbide inlaid conveyer belt scrapers are made to customers' specification for use in the coal and mining industries. In addition, we work with other conveying applications that require scrapers or cleaners with strength and endurance. Since these scrapers have a carbide inlay, they are much more durable than their steel counterparts, which results in longer life and lower replacement costs.
Cowles Tool offers similar quality scrapers as OEMs, but at a fraction of the price
Our 50 years of experience in both tungsten carbide wear parts and machining capabilities make us uniquely qualified to provide a superior product
We also offer repair and replacement service for the carbide when your parts need to be refurbished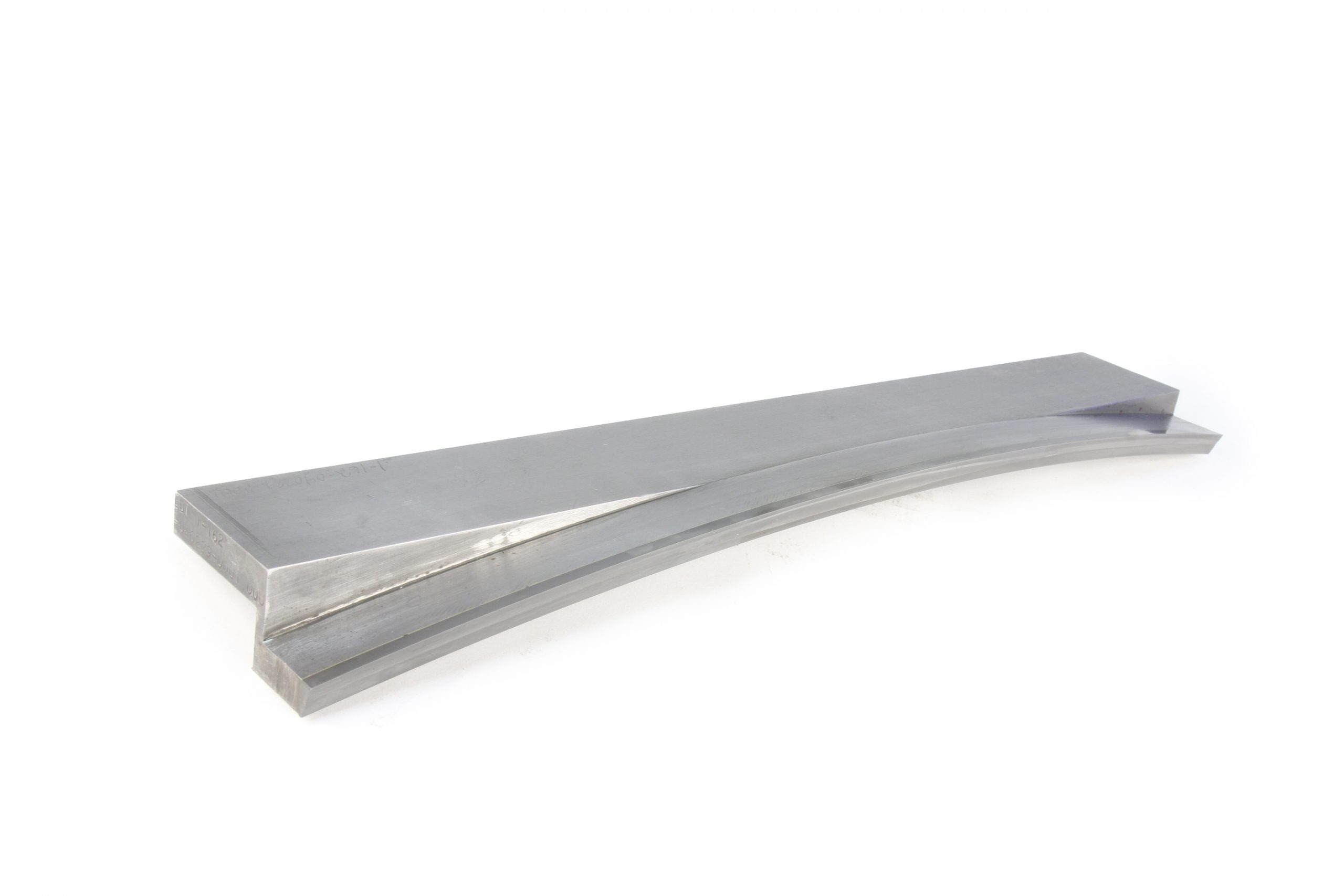 Radius Blades
Cowles Tool brazing line has the ability to braze a single length of tungsten carbide to a radius surface, allowing for a longer-lasting blade without incurring the cost of solid carbide tooling. These blades also demonstrate what we mean when we say the Cowles Tool Difference! From the intricate brazing and grinding required, to the detailed inspection when finished, our radius blades demonstrate that no job is too demanding when it comes to carbide inlaid wear parts at Cowles Tool.
Blades require extensive experience by skilled craftsmanship to manufacture to customer exacting requirements
The carbide bend before brazing requires experienced brazers
Cowles Tool offers both of these capabilities, with years of experience to make sure the blades meet your exacting standards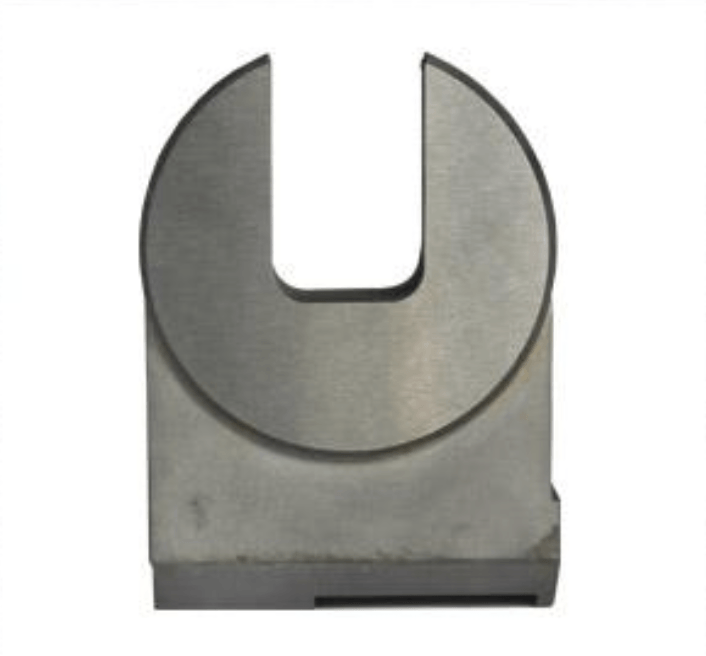 Guides
Our guides are available in a variety of sizes and specifications, enabling us to meet the specific application demands of our customers.