Industrial Knives & Steel Wear Parts
Cowles Tool, the premier manufacturer of industrial knives for over 100 years, supports a major portion of today's manufacturing machining. If your operations are dependent on tooling to cut, slice, granulate, chop, trim, grind, slit or pelletize we are your partner. We pride ourselves in providing the right size and type of industrial knives and tooling required to suit your individual requirements.
Developing solutions for our customers places Cowles Tool a cut above the competition. We have strived to meet each of our customer's specific needs and challenges for the past 100 years by working side by side with our customers to provide the best alternatives for every application.
The major benefit of partnering with Cowles Tool for your next project is the wide range of products we offer. Working across many industries, our range of products is deep, offering: rotary slitter knives, spacers, shims, guide rails, steel and carbide work rest blades, tube cut-off Knives, cams, liners, punch dies including many additional wear parts and tools required in your operation. Our upgraded facility in Austintown, OH, gives us the increased capacity to manufacture a wide range of these products in-house.
If what you require is not listed, give us a call or send your information to us at sales@cowles-tool.com We'll be glad to explore the possibilities with you!
---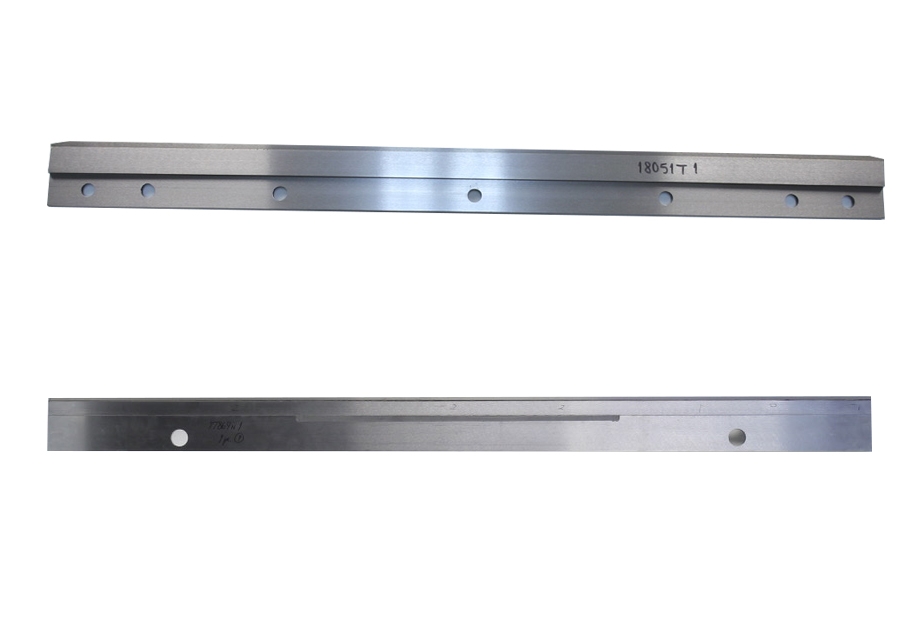 Sheeter Knives
If you are in the paper cutting industry and demand an exact cutting edge on your knives, our sheeter knives cut and wear like no other blades in the world. With our various manufacturing capabilities and ISO certified inspection process, you can rest assured that Cowles Tool will manufacture a knife providing a cutting edge you're looking for while offering unparalleled wear resistance to the industry.
Produced to meet extremely tight tolerances and parallelism, these knives are constructed specifically to meet the exact needs of the materials being cut.
Available in high-speed steel, carbide inlaid, & ceramic inlaid
Applications include alkaline, carbonless, and heavy coatings
Less dust formation
Consistent quality cuts
Examples of cutters served: Beck, Beloit, Bielomatik, Black Clawson, Cameron, Cerutti, Clark-Aiken, E.C.H. Will, Hamblett, Hobema, Jagenberg, Lamb-Grays, Lenox, Masson-Scott, Maxson, Moore & White, Pasaban, Rosenthal, Tidland, Voith, Wartsila, Strechan-Henschaw & more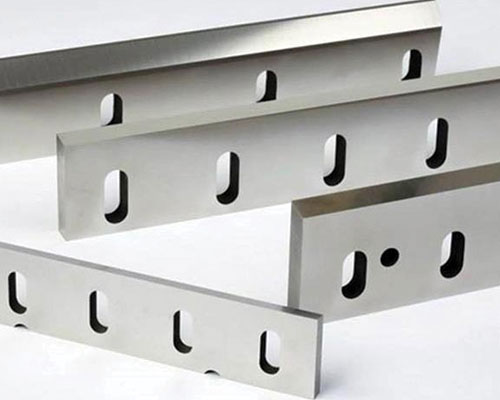 Granulator Knives
Whether you are in the plastics, rubber, or any other industry that utilizes granulator blades, Cowles Tool has a knife to fit your needs. We realize that no two companies are the same, so we can design and manufacture blades that meet your individual requirements. Since we work with our customers we can design a product that will be specialized to your companies' machinery, we also offer knife replacements for OEM machines also.
Cowles Tool granulator knives are available in a wide range of different steels and hardness. They are custom manufactured for your specific requirements and waste materials thus improving the durability of the knives, optimizing machine performance and lowering knife costs.
All Cowles Tool knives meet or exceed OEM tolerances and are available for most granulator machines.
Examples of granulators served: Ball & Jewell, Cumberland, Conair, Eldan, Foremost, Granutec, Mitts & Merrill, Nelmor, Nissui, Rapid, Taylor-Stiles, Wortex & more.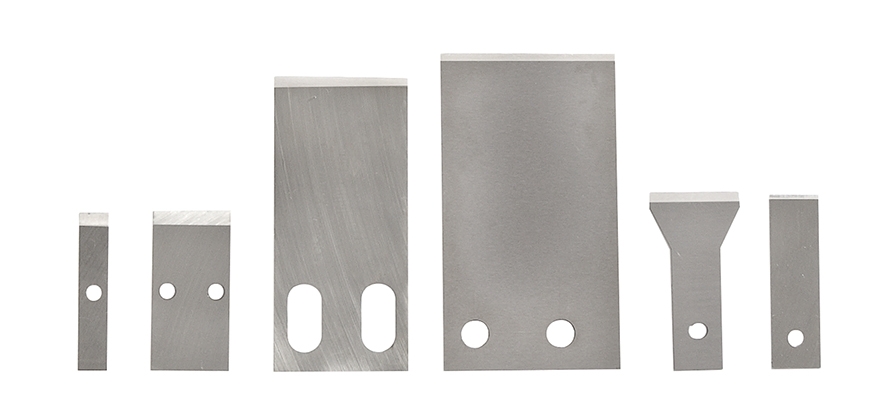 Pelletizer Knives
Our pelletizer knives are manufactured to match the design and/or prints submitted to us by our customers. By doing this we can give our customers a precise match to meet their specific needs for their individual machines. If you're looking for a new supplier who understands that each company has its own challenges and needs individual solutions contact us at Cowles Tool.
Pelletizer knives are manufactured from a wide variety such as tool steel, carbide, powdered metal, stainless, ceramic & many other alloys.
Cowles Tool also offers pelletizers for many different applications such as underwater pelletizers, strand pelletizers, water-ring pelletizers & we also supply hot cut knives as well.
All Cowles Tool knives meet or exceed OEM tolerances and are available for most pelletizer machines
Examples of pelletizers served: Automatik, Baker Perkins, Beringer (Xaloy), BKG, Black Clawson, Buss Condex, Conair, Coperion, Cumberland, Erema, Farrel, Gala, JSw, Kobe & more.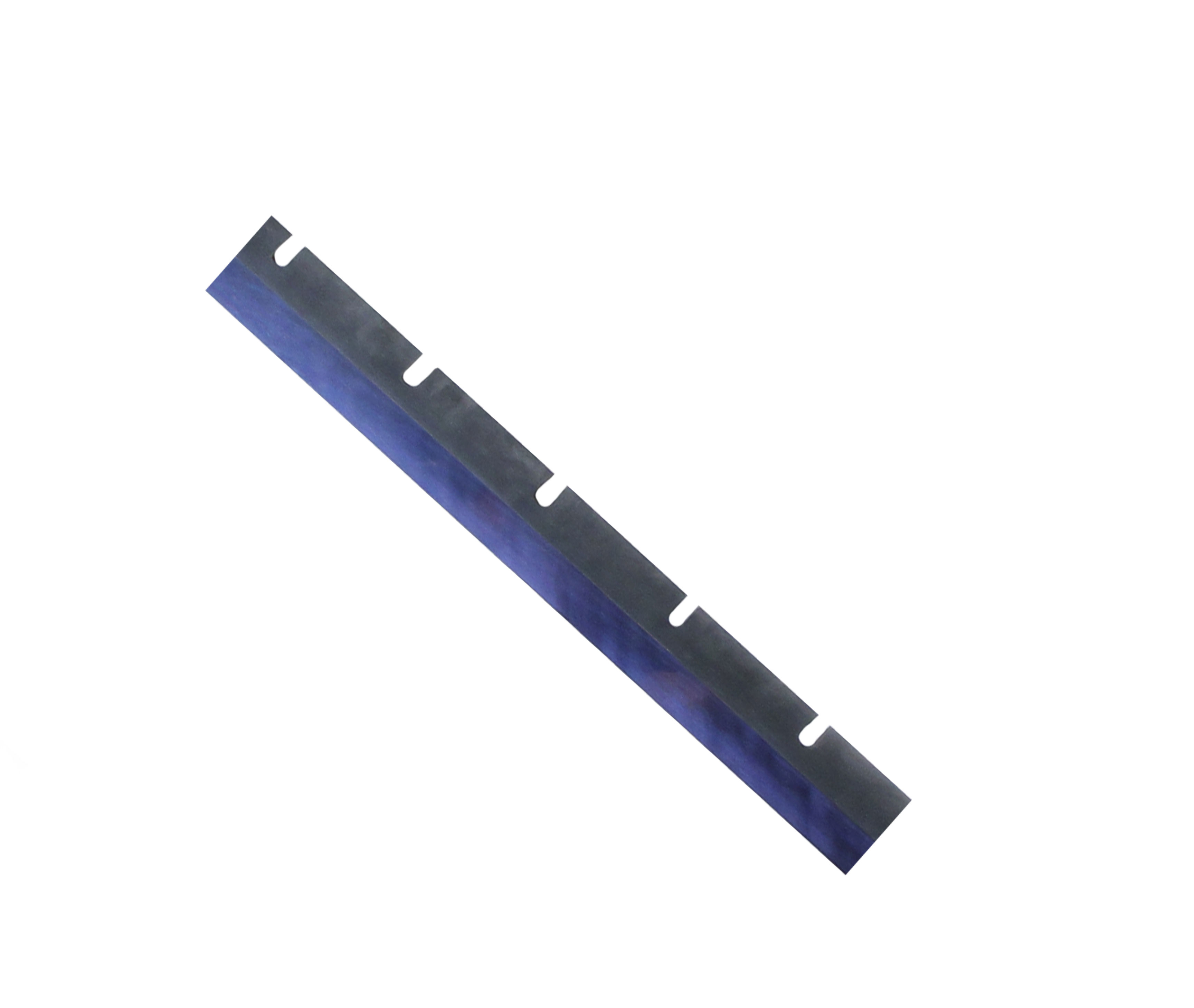 Guide Rails
Available in a multitude of sizes, materials, and specifications, our guide rails enable us to meet specific applications demanded by our customers. Manufacturing these products for the bearing market in excess of 50 years, it is our belief that our relationship doesn't end when the product ships. We continue to offer services long after the guide rails have been delivered, including regrinding or carbide re-tipping maintaining our relationships for many years to come.
Benefits Include
Our guide rails are produced from heat-treated steel, with or with without carbide inserts
Our rails are always machined to meet our customers' stringent dimensions and quality
We offer a fully equipped service program guaranteeing MADE IN AMERICA product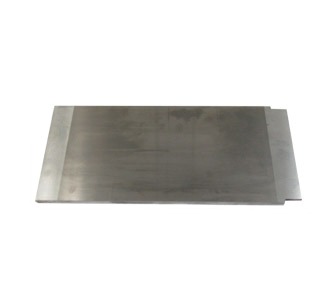 Steel Liners
All refractory and/or brick making products are not the same, where some require carbide inlay others only require steel. Similar to our carbide inlay wear liners, we also offer similar liners manufactured from solid tool steel allowing us to meet the needs of the entire industry.
Adding to our capabilities, we offer a complete servicing operation smoothing and removing any wear that will occur over the course of their usage.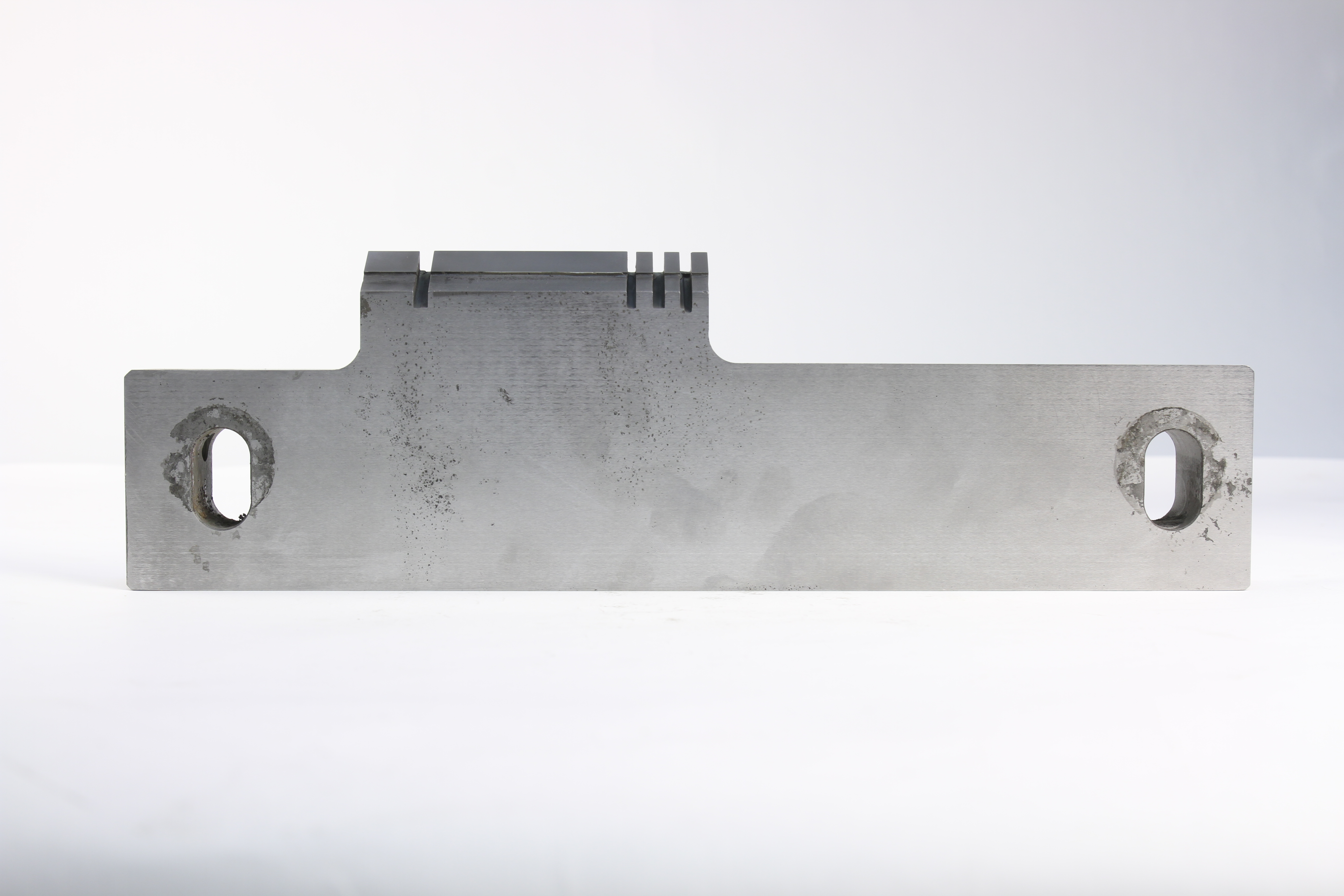 Steel Work Rest Blades
At Cowles Tool we understand that no two work rest blades are the same, especially in regards to Infeed and Thrufeed work rest blades. Most of these blades require various lengths of carbide and precision milling to manufacture. We meet the challenges of the most complex blades. With Cowles Tool's years of producing step work rest blades we are able to provide our customers with the finest blades available in the industry. We can manufacture OEM blades or can custom produce blades to meet your specialized tooling requirements.
Manufactured in the USA
Step tolerances of 0.000010"
Surface finish of 1-2 rms available
Brazed with high-quality tungsten carbide and silver solder
Temperature-controlled inspection room
Work Rest Blades
For more than 50 years, Cowles Tool has been a leading manufacturer of work rest blades for centerless grinders. We have built a reputation as a quality manufacturer and reconditioner of blades used in the centerless grinding industry. All of our blades start with quality tool steel bodies and have carbide silver solder brazed on to them to guarantee unmatched strength and durability. After our blades are manufactured they are inspected in our atmospherically controlled inspection room to ensure they meet the close tolerances demanded by our centerless grinding customers.
Benefits Include
Manufactured in the USA
Capabilities to manufacture OEM custom blades
Tolerances to +/- 0.000025
One-piece carbide construction
Special inspection equipment is used to verify dimensional accuracy
Examples of Machines served: Cincinnati, Milacron, Gold Crown, Royal Master, Koyo, Micron, Lidkoping, Nomoco, Estrata, Monza & more